Post by Belteshazzar on Aug 28, 2017 12:29:47 GMT -6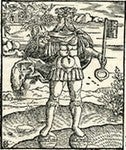 I'm not really too interested in debating a moral equivalency between two different groups. I agree they are from different universes. I just know both were violent and looking for a fight.
Also, what I read was the guy who rammed the crowd was a schizophrenic, according to an interview of one of his school teachers. Some scumbag from the Antifa crowd apparently threw a rock at his car and it flipped his switch. So it looks like the alt-left, after months of violence, finally threw a rock at the wrong person. Imagine that.
It is only a matter of time when you get two groups full of hate in the same vicinity, something is bound to happen...The radical left are a joke...they are not liberal, they are authoritarian and are no better than the fascist alt-right they claim to be against...it is the radical left who start all the trouble, who want to force their beliefs down everyone's throat, and if you don't agree with them, YOU are then a racist, right-wing fascist who is evil etc...they get violent and start destroying buildings etc, name call, administer so much hate, hate they claim to be against...I do not subscribe to either ideology...I believe EVERYONE should be able to believe in what they want to believe in without being forced into someone else's ideology...But I believe it is the left who are the biggest threat to free speech..whenever there is to be a speaker on a college campus or elsewhere, if said person is not a radical leftist, they protest and shut it down...that is a dictatorial society...it is the far left who are killing free speech...when conservatives, republicans, free thinkers, or anyone for that matter, gets shut down for having a mind of THEIR OWN, and not subscribing to someone else's ideology, that is a scary thing...People (conservatives, libertarians, or whomever) have just as much right to speak and hold events, and their followers should be allowed to attend these without backlash...
the radical left are some of the most hateful, violent, judgmental, oppressive people I have ever witnessed...
How does one even take any of these people seriously?? the things they are fighting over happened hundreds of years ago..no one of this day and age had anything to do with any of it...if they are so anti-american, why don't they leave??? I don't see any of them leave...what gets me, is they claim America is so bad (and yes it has it's problems and isn't perfect) but why don't they go to another County and live?? you don't see that happening now do you...
People should never be forced to give up their free will...
Food for thought...
I agree completely.
And I hate to dig it up, but it reminds me a lot of Nicole Fiorentino as well(having read her hate-filled twitter and facebook posts). Oh well.