Post by Deleted on Jan 10, 2017 8:25:39 GMT -6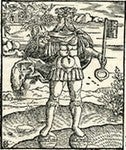 I know I personally believe in things that most would call crazy I'm sure...lol...but I could care less, I will continue to believe in what my heart tells me...I don't need facts to back my beliefs up...oh and I'm not talking Santa Clause

Individual freedom of thought. Protected by the law.
What do you do when the things you're believing are totally not accepted by your children, even worse, hurt your children? You could care less about that?
I believe this freedom of thought is really important but what's also important is the responsibility coming with this freedom. Our thoughts, in our head, in our heart, have no consequences around us but they have ones when they are expressed in words or in gestures.
And probably, what I or you believe in, even what some could call crazy, have already been thought and even probably it's supported by some theory somewhere.
I imagine, maybe I'm wrong, but I imagine that if you chose something in your life, even contrary to the mainstream thinking, having importance for your loved ones, you made a serious, very serious research in what is shared internationally. It's what we are doing instinctively when it comes to impact those we love the most. We are seeking the TRUTH. Even if we know, there is no ONE TRUTH, we seek every information coming close to it.